12-15 Passenger Van Safety
12-15 passenger vans are used as a convenient and cost effective transportation solution in many of our locations, especially when planning field trips or pilgrimages. However, a serious exposure from rollover crashes continues to be a concern for these types of vehicles.
Fortunately, with a little knowledge, advanced planning, and training, these types of hazards can be avoided.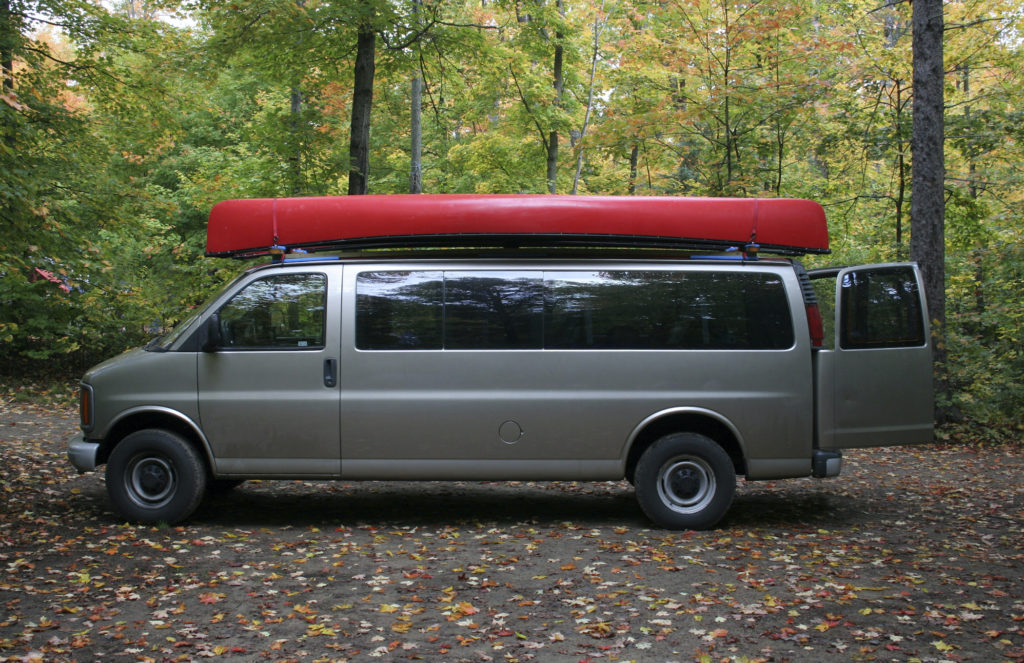 Online Training
For your safety and the safety of those you transport, as a first step, we ask that any staff member or volunteer who drives a 12-15 passenger van as part of his/her ministry take a brief online course offered by Liberty Mutual, our auto insurance carrier. The course is called, "Driver Awareness: 12-15 Passenger Van Safety" and it is free of charge. It should take only 30 minutes to complete. To register, please fill out our Registration Form or contact Doreen Rearden.
In addition, if you are renting a van, be sure to purchase the supplementary liability insurance from the rental agency.
The problems
A major problem with 15-passenger vans is that their tires are often underinflated, leading to higher tire temperatures, faster tire deterioration, and diminished driving stability. Adding passengers and cargo causes the center of gravity to move upward and rearward, increasing a vehicle's tendency to roll over and increasing the potential for the driver to lose control in emergency maneuvers. In addition, fifteen-passenger vans are three times more likely to roll over when loaded with more than 10 passengers.
What can you do to make a trip in a 15-passenger van safer?
Keep your passenger load light. NHTSA research has shown that 15 passenger vans with10 or more occupants had a rollover rate in single vehicle crashes that is nearly three times the rate of those that were lightly loaded. The more occupants you have in 15 passenger vans the higher the center of gravity becomes, making them more susceptible to rollover.
Check your vans tire pressure at least once per week or prior to any extended trip. Another NHTSA study found that 74% of all 15-passenger vans had improperly inflated tires. Improperly inflated tires can change handling capabilities, increasing your chance for a rollover crash. This study also indicated that worn tire treads were linked with underinflated tires. Be sure to identify the recommended tire pressure on the tire sidewall and in the owner's manual as they are sometimes different.
Require all occupants to use their seatbelts or child restraints. Be sure that your employees have proper training on how to install child restraints. Nearly 80% of rollover fatalities in 15 passenger vans were not wearing their seatbelts.
If possible, seat passengers and place cargo forward of the rear axle and avoid placing any loads on the roof. This will help to lower the vehicle's center of gravity and lower the chance of a rollover crash.
Be mindful of speed and road conditions. These studies also showed that crashes increased at speeds over 50 miles per hour and on curved roads. Wind and road conditions can force a vehicle to slide sideways off the road. The grassy or dirt medians and shoulders can cause vans to overturn when the tires dig into the dirt. Over correcting at higher speeds can also cause an operator to lose control of a vehicle. Train your drivers on how to handle curved roads, and quick maneuvering situations by slowing down.
Ensure drivers have proper training (for online training options, see second paragraph above). Many 15-passenger van drivers are young volunteers without experience in driving any type of vehicle. Drivers should have many hours practicing with an experienced driver prior to having an occupant load of any size. Training should also include driving with a heavier load to help show the difference in handling characteristics, as well as how to use mirrors, brake time differences, blind spot awareness and backing limitations. Training should also focus on the potential for distractions when transporting children and how to handle them. It may be necessary to have another adult in the vehicle to help control some situations.
Make sure your drivers are trained on the basic maintenance of the vehicle. They should be able to identify a basic problem by checking fluids, looking for normal wear and tear, monitoring tires, seatbelts, all lights and turn signals. Your entity should have someone on staff or a company familiar with the state and federal school bus inspection requirements performing maintenance on your vehicle.
Ensure drivers are properly rested. Evaluate the length of trips in order to determine if relief drivers are needed.
In summary, it is crucial to be aware of what vehicles and equipment we purchase in order to ensure our employees, students and residents are properly protected. By being aware we must learn all state and federal requirements as well as be conscious of who we are putting behind the wheel of these potentially dangerous vehicles that transport such a precious cargo.