Loneliness
An Invisible Epidemic
He stood alone at the cemetery. Clutching his cane, he looked around at the crowd of well-wishers who were alongside him, burying his sister. Feebly, he turned and muttered, "I am the last person I know."
Loneliness –chronic loneliness –is a growing reality in society today. In the United States alone, over 60 million people identify themselves as lonely. Among the elderly, that is perhaps most evident. According to the US Census Bureau, close to one in three people ages 65 or older live alone. This number only increases with age –half of those over age 85 live alone.
Living alone does not necessarily lead to chronic loneliness, but it is one mitigating factor. Other factors include retirement, death of friends and family and lack of mobility.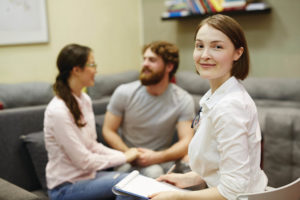 Loneliness and Health
In the past decade, loneliness has been linked with a host of health issues. In 2012, a study in the Proceedings of the National Academy of Sciences, noted that loneliness is associated with illnesses and conditions such as chronic lung disease, arthritis, impaired mobility, and depression.
Only two years before, a study published in Psychology and Aging indicated a direct relationship between loneliness in older adults and increases in systolic blood pressure over a 4-year period. These increases were independent of race, ethnicity, gender, and other possible contributing factors.
Even The New York Times calls loneliness "an invisible epidemic." Citing a study published by Brigham Young University, that article states that "in light of mounting evidence that social isolation and loneliness are increasing in society, it seems prudent to add social isolation and loneliness to lists of public health concerns" (Hafner, 2016).
A 2011 study found that people who are socially isolated or lonely are also more likely to report risky health behaviors such as poor diet, lack of physical activity, and smoking. Conversely, social support can help encourage seniors to eat well, exercise, and live healthy lifestyles.
How Do Parish Communities Help?
Given these statistics, how can parishes reach out to help those at risk of social isolation? Some parishes currently have programs that help to bring together seniors for friendship, fellowship and conversation. For example, seniors at St. Tarcisius Parish in Framingham are encouraged to attend the "Golden Rays," a seniors group that meets Tuesday mornings at the parish center.
Confirmation students in need of service hours can be assigned to visit the elderly, resulting in a rewarding experience for the youth and the senior. Some may even elect to continue their visits after their service hours have been completed.
For those who are homebound, many parishes currently have programs in place. For those who are looking to begin a ministry for the elderly or homebound, the Office of Chaplaincy holds Pastoral Care Training workshops throughout the year. In addition, if a cluster or group of parishes wishes to schedule a workshop, they can contact the Office of Chaplaincy. Topics presented in the workshop include the art of pastoral visitation, communication skills, illness issues, spiritual assessment, grief and loss, suffering and faith, death and dying, ritual and pastoral ministry, theology of pastoral care and care-giving issues.
They also can provide a resource packet entitled, In Support of Visitation Ministry. In their newsletter, Listen, the Office also offers the following suggestions:
Those who are sick are often forgotten or avoided. In spite of their illness, these individuals still have much to offer to those who take the time to visit and comfort them. Spend time volunteering at a nursing home. Get creative and make use of your talents (e.g. sing, read, paint, call Bingo, etc.)! Take time on a Saturday to stop and visit with an elderly neighbor. Offer to assist caregivers of chronically sick family members on a one-time or periodic basis. Give caregivers time off from their caregiving responsibilities so they can rest, complete personal chores, or enjoy a relaxing break. Next time you make a meal that can be easily frozen, make a double batch and give it to a family in your parish who has a sick loved one."
For more information, contact Deacon James Greer, director of the Office of Chaplaincy, at 617-746-5843.
Look for Signs of Isolation
According to the U.S. News and World Report, signs of isolation can be subtle-seniors often do not want to share their feelings of loneliness with others, or they do not want to be a burden. Be on the lookout for the signs. Do you have a neighbor whose walk doesn't get shoveled in the winter, or who never seems to have visitors?
The U.S. News and World Report points to the Lubben Social Network Scale which looks at two key areas: family and friendships. Questions include: "How many relatives do you see and hear from at least once a month?" "How many relatives do you feel close to such that you could call on them for help?" and "How many friends do you feel at ease with that you can talk about private matters?" If the person in question has fewer than two people on which to rely on individual items, then it is probably a sign they need to widen their network of support.
Resources for Seniors
The good news is that there are many resources out there. If you suspect a senior is feeling isolated and alone, you may want to contact your local senior center to see what types of social programs are available. Senior centers are a great place to connect and build friendships.
South Shore Elder Services
The mission of South Shore Elder Services is to promote and maintain an optimal level of elder independence through the coordination of resources, advocacy and caregiver support in the following locations: Braintree, Cohasset, Hingham, Holbrook, Hull, Milton, Norwell, Quincy, Randolph, Scituate and Weymouth
Visit Website
Central Boston Elder Services
Central Boston Elder Services is a non-profit organization dedicated to helping Boston area seniors remain in their homes by providing short and long-term care. Programs and services are offered to help seniors remain self-sufficient and are available to residents living in the Boston neighborhoods of Allston, Back Bay, Brighton, Fenway, Mission Hill, North Dorchester, North Jamaica Plain, South End and Roxbury.
Visit Website
Mystic Valley Elder Services
Mystic Valley Elder Services is a non-profit agency which partners with elders, adults living with disabilities, and caregivers residing in Chelsea, Everett, Malden, Medford, Melrose, North Reading, Reading, Revere, Stoneham, Wakefield and Winthrop. We are here to help you find what you need to live the way you want.
Visit Website
The Behavioral Health Network maintains a 24-hour crisis line for those experiencing depression or suicidal thoughts. Hotline: 800-437-5922.